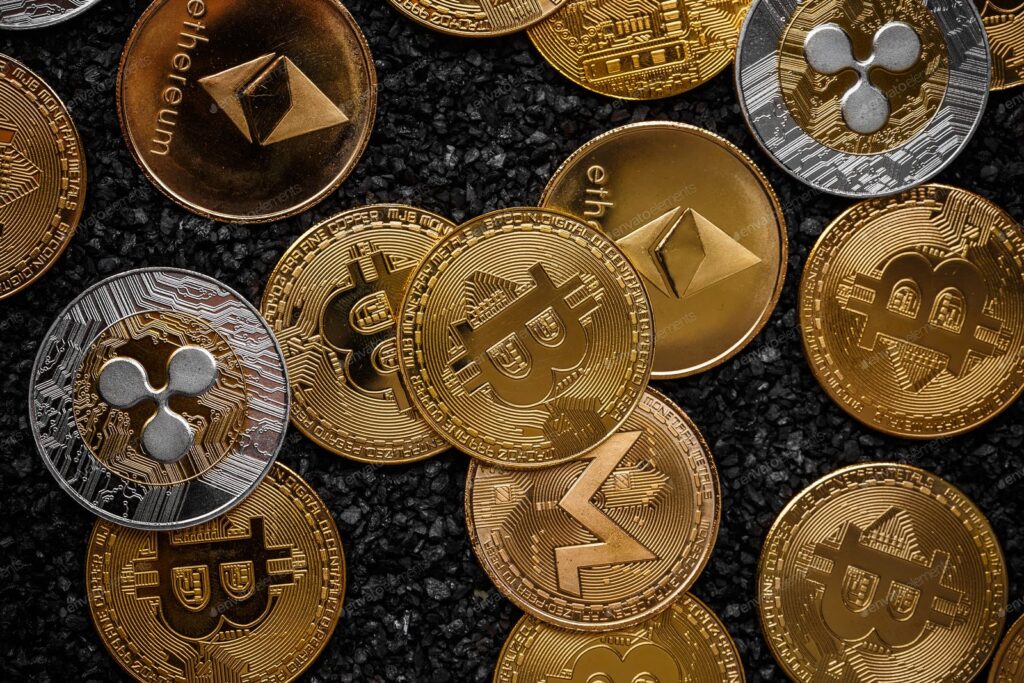 2021 Cash Invested: $90.00 US
Coinbase Learn & Earn: $62.00 US
Current Portfolio Balance: $227.85 US
Highest Portfolio Balance: Oct 27, 2021 $355.94
Biggest Mover: Shiba Inu SHIB
Okay, December 2021 is here and it's a month I've been waiting for. I'm a 51 year old man whose parents have all passed away and all other family members are estranged. I do have a couple sisters that I still talk to and I'm thankful for that. Just came off of a semi stressful Thanksgiving with family but that always tends to sneak itself in somehow. However I am happy with all the things I do have and love the family members who are still around, mostly.
Oh crypto news, that's right. Well, nothing has really happened that's of note with this years introduction to crypto. If you've been following this monthly column you'll know I started investing in crypto at the beginning of this year so I could learn about crypto/altcoins and see if it is a viable investment solution. Ove this year I have found out that it is.
The value of my portfolio is currently about $250 with investments in interest bearing coin like USDC. The bulk of my investments are in Shiba Inu (SHIB). Additionally I have minimal investments in Dogecoin (DOGE) as well however that only makes up about 4% of my total portfolio.
I have purchased, sold, and traded much altcoins this past year including Bitcoin, AMP, SHIB, DOGE, FET, ACH, LCX, XYO, XLM, NKN and numerous other coins. Usually I would make small $10 investments and if I made a few dollars over the course of a couple weeks or a month I moved the balance into my primary investment of choice, which is currently Shiba Inu (SHIB). I own close to 6 million SHIB at the moment and my plan is to HODL (hold) it till January of 2025 and see where it sits then. I'm very optimistic that SHIB will hit .01 by 2025 in which case my portfolio becomes worth $60,000 with an additional 60k every time it ticks up a penny. Of course that's the dream, and we'll see where it goes. I have the time to wait. I'm poor but very motivated so we'll see if I can hold on to the coin as it's value rises.
2022 will be year 2 in investing for me and with all goals this year fulfilled as the introduction to investing in altcoin this past year it's time to start thinking of goals for the coming year. The primary goal for 2022 will be to bring the investment portfolio into 4 figures. For me that means by the end of 2022 the goal will be to have at a minimum is to have the portfolio valued at 4 significant digits, meaning $1000. To attain that goal $85 will be added to the investment portfolio each month during the year of 2022. Over this past year I've invested about $90 so with all of the gains realized this year plus the $50 which Coinbase has given me over the 2021 year my current investment portfolio is worth about $250, a 155%+ gain over the course of this past year, which is not bad. I could only hope for a such a minimal in the coming year.
Getting the investment portfolio into 4 significant figures is the primary goal but there needs to be some secondary and tertiary goals as well. To that end I'll hearken back to what I said in July and expand the portfolio. I currently only own 3 different types of coin as when I realize gains I immediately move everything over to the primary investment. Because of this I generally only hold coins for a period of a month or so until it gets moved to the SHIB pool. I'm going to to start keeping coin around longer and stop taking the 20% gains only to be lost on the primary investment, which occasionally happens, though luckily this is not the general case. So a secondary goal will be portfolio expansion. I need to do what I said I was going to do earlier this past year and purchase all the penny coins and just hold on to them.
Finally, I'm not sure what will be a tertiary goal however let's put that thought on hold and I'll put together another report before Christmas. I need to treat myself to something nice for Christmas but I've yet to figure out what that is. Maybe an early jump on the 4 figure 2022 goal? That would be nice. We'll see what happens.
Please visit my Patreon page if you're so inclined or make a donation. Or you can click the coffee cup in the bottom right corner of the screen and Buy Me A Coffee. Thank you!