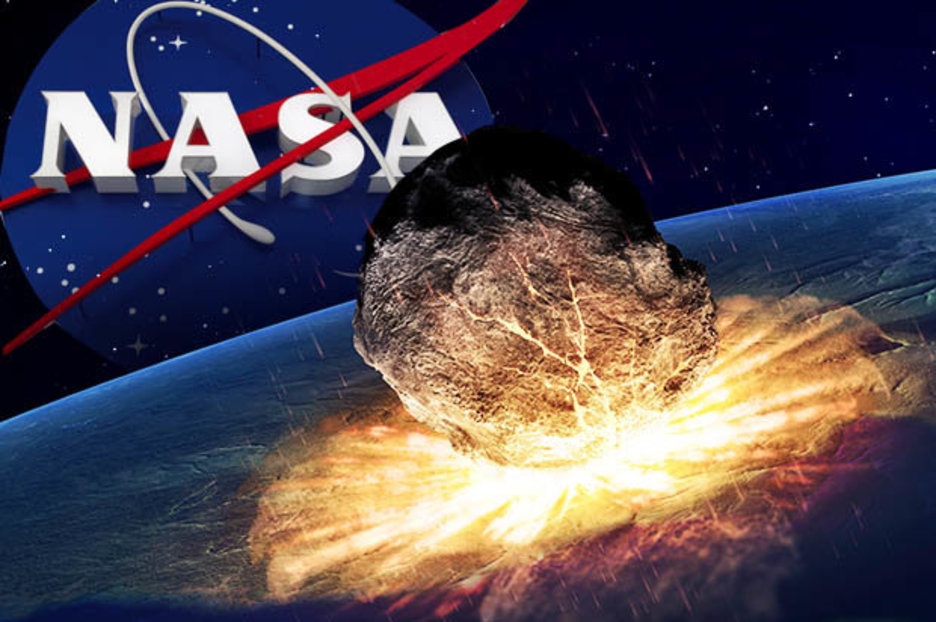 Asteroids or comet's' hitting planetary bodies will not be featured in this edition of NASA News. If the pictured planetary body resembles Earth in any way we assure you it's only in color and size and in no way was it meant to alarm anyone. Just thought it would be a cool picture for this issue.
Meet the Astronauts who will fly on NASA's SpaceX's Crew-3 Mission

The astronauts who will fly on SpaceX's Crew Dragon spacecraft to the International Space Station have finished training and are ready to go. The SpaceX Crew-3 mission will carry NASA astronauts Raja Chari, Tom Marshburn, and Kayla Barron, as well as ESA (European Space Agency) astronaut Matthias Maurer aboard a Crew Dragon launched on a Falcon 9 rocket to the space station. The mission is set for liftoff Saturday, Oct. 30, from our Kennedy Space Center in Florida.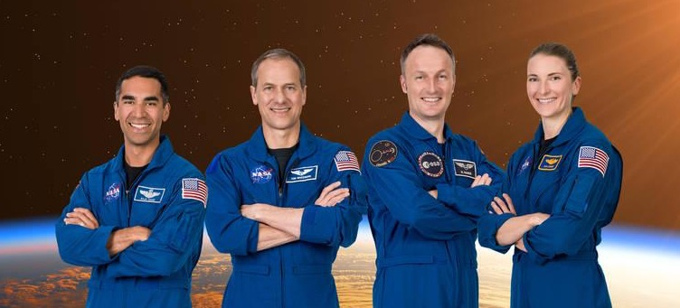 Raja Chari is commander of the Crew Dragon spacecraft and the Crew-3 mission. This will be the first spaceflight for Chari, who became a NASA astronaut in 2017. He joins the mission with extensive experience as a test pilot and has accumulated more than 2,500 hours of flight time in his career.

Tom Marshburn is the Crew Dragon pilot and second in command for the mission. Prior to serving in the astronaut corps, the medical doctor served as flight surgeon at our Johnson Space Center. Crew-3 will be his third visit to the space station and his second long-duration mission.

Kayla Barron is a mission specialist for Crew-3, which also is her first spaceflight since joining NASA in 2017. Once aboard the station, she will become a flight engineer for Expedition 66. Barron earned her submarine warfare officer qualification and deployed three times while serving aboard the USS Maine

Matthias Maurer also will serve as a mission specialist for Crew-3, working with the commander and pilot to monitor the spacecraft during the dynamic launch and re-entry phases of flight. He will become a long-duration crew member aboard the space station.
Join the Global Space Celebration – In honor of World Space Week, we visited the Naval Observatory in Washington to talk to Vice President Kamala Harris. Hear what she had to say and learn how to make a DIY telescope and hear from NASA astronaut Shane Kimbrough, who joined us from the International Space Station.
Climate Action Series – Together with the Federal Emergency Management Agency (FEMA,) we're co-hosting a series of virtual talks each Wednesday in October to provide actionable information during a time of rapid global climate change. Watch the first event, featuring NASA Administrator Bill Nelson, on-demand here.
Working Together in Space – Ten people are living and working aboard the International Space Station following the arrival of three Russian crewmates on Oct. 5. The five astronauts, three cosmonauts, and two spaceflight participants will work together on science, maintenance, and filmmaking activities.
Let's Visit Some Asteroids – Join our Lucy mission virtual launch event for your opportunity to watch behind-the-scenes videos, learn how to create a Lucy time capsule, and obtain shareable social media badges. Launch is targeted for Oct. 16.
Addressing Digital Inequality – Many Americans take access to reliable, fast wireless internet for granted. Yet, in underserved communities, reliable internet access can be as elusive as it is on the Moon. We're working to solve both challenges.
In this image from Sept. 30, the SpaceX Cargo Dragon resupply spacecraft is pictured as it backs away from the International Space Station's forward-facing international docking adapter. The Cargo Dragon's beacon lights and a plume from one of its engines during its departure burn made for a colorful show.
That's it for this edition of NASA News. Credit: NASA
Please visit my Patreon page if you're so inclined or make a donation. Or you can click the coffee cup in the bottom right corner of the screen and Buy Me A Coffee. Thank you!