Artemis I Spacecraft Set to Break Apollo Distance Record
3 min read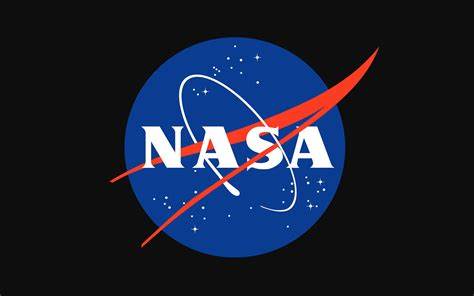 Artemis I Spacecraft Set to Break Apollo Distance Record

Now 10 days into its mission, NASA's Artemis I Orion spacecraft is providing our mission control teams with a wealth of important data—and hitting a few space exploration milestones along the way.On Saturday, Nov. 26, at 7:42 a.m. EST, Orion will break the record for farthest distance traveled by a spacecraft designed to carry humans to deep space and safely return them to Earth. Flying in distant retrograde orbit—'distant' in the sense that it's at a high altitude from the lunar surface, and 'retrograde' because Orion will travel around the Moon opposite the direction the Moon travels around Earth—Orion will surpass the previous record of 248,655 statute miles, which was set by the Apollo 13 crew in 1970. Orion is expected to reach its maximum distance of more than 270,000 statute miles from Earth at 4:13 p.m. EST on Monday, Nov. 28.

Orion's flight records, while impressive, serve an important purpose. By testing Orion in a variety of situations, NASA's teams will better understand how the spacecraft performs in space and prepare for future missions with crew. Orion will spend an additional 15 days in flight on its 25.5-day journey before re-entering Earth's atmosphere and splashing down in the Pacific Ocean on Sunday, Dec. 11.Want the latest mission updates? Check out our Artemis I blog for daily reports on Orion's progress, and see recent photos from Orion's mission in our image gallery. Plus, you can follow along and track Orion via the Artemis Real-Time Orbit Website, or watch live footage from the spacecraft.
| | |
| --- | --- |
| Cargo Launch Update – Rainy conditions at our Kennedy Space Center postponed the launch of NASA's SpaceX cargo resupply mission to the International Space Station, but don't worry! You can watch live NASA coverage of the next launch opportunity on Saturday, Nov. 26 at 2 p.m. EST.Watch the Launch | The Faces Behind SWOT – As the international Surface Water and Ocean Topography (SWOT) mission finishes final preparations for its Dec. 12 launch, get to know some of the engineers and scientists behind the satellite, which will be the first to observe nearly all water on Earth's surface.Check Out the Series |
| | |
| --- | --- |
| Portrait of an Exoplanet – NASA's new James Webb Space Telescope just scored another first: a molecular and chemical profile of a distant world's skies. Learn how Webb's instruments were able to build an atmospheric portrait of WASP-39 b, a "hot Saturn" orbiting a star some 700 light-years away.Dive Into the Science | Mysterious Moons – Where do moons come from? From cataclysmic impacts to gravitational capture, NASA planetary scientist Joe Renaud walks us through some of the many theories of how the unique and captivating moons in our solar system came to be.Watch the Video |
| | |
| --- | --- |
| 'Hear' the Light Echoes of a Black Hole – This new sonification turns X-ray data of "light echoes" captured by NASA's Chandra and Swift X-ray observatories from the black hole called V404 Cygni into sound. | |
| | |
| --- | --- |
| Download a Free Wallpaper – Don't forget to grab your Black Hole Friday screen wallpapers for your phone and desktop! Check out these out-of-this-world collections to choose from. | |
| | |
| --- | --- |
| Read Our Safety Guide – Have you ever thought about visiting a black hole? We sure hope not! However, if you're absolutely convinced that a black hole is your ideal vacation spot, check out our kid-friendly guide to black hole safety. | |
| | |
| --- | --- |
| See Our Black Hole Rogues' Gallery – The nearest black hole might be closer than you think! Learn about the best-known black hole systems in our galaxy and its neighbor, the Large Magellanic Cloud, with NASA's Black Hole Orrery visualization. | |
The Astronaut Snoopy balloon is seen floating along in the Macy's Thanksgiving Day Parade on Thursday, Nov. 24, 2022, in New York City.Image Credit: NASA/Bill Ingalls